The World's Largest On-line Collection of Bagpipe Music
---
---
The Kilberry Book of Ceol Meadhonach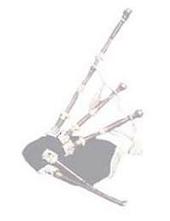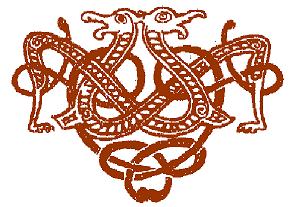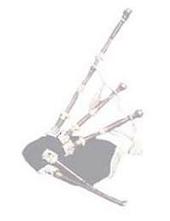 Figure from the Notes section of The Kilberry Book of Ceol Meadhonach
The Kilberry Book of Ceol Meadhonach was compiled by brothers Captain John Campbell and Archibald Campbell and published in 1908.
Ceol Meadhonach means "middle music", and the Campbells describe it as follows in the Introduction.:
"The music of the Highland bagpipe is usually said to be divided into three categories: Ceol Mor, the "big music" or Piobaireachd; Ceol Beag, the "little music," that is quicksteps and dance music, and Ceol Meadhonach, the "middle music" which lies between the other two, and consists of such tunes as are neither constructed in the measure of Piobaireachd, nor adapted for the quick march or dance."
There were two (and possibly) three editions of this book, and the version presented here is from a first edition.
Tune Title
Tune Type
Alternate Titles
Cover

 

Introduction

 

Table of Contents

 

General Index

 

Cumha Fhinn
air
Ossian's lament for his father
Creag ghuanach
air
Hawk that swoops on high, The
When the battle is over
retreat
Forty and twa, The

 

air
Muile nam mòr-bheann (1st sett.)
air
Mull of the mountains
Muile nam mòr-bheann (2nd sett.)
air
Mull of the mountains
An-t-eilean Muileach
air
Isle of Mull, The
Is toigh lean a' Ghaidealtachd
air
I love the highlands
Faill-ill-ó agus hó ro éile
air
Brown haired lad, The
Ghruagach dhonn
air
Brown haired lassie, The
Mo rùn geal dìleas
air
My faithful fair one
Chì mi na mòrbheanna
air
Mist covered mountains, The
Dùthaich nan craobh
air
Land of the trees, The
Fàillirin ìllrin
air
Not the swan on the lake
Fear a' bhata
air
Boatman, The
Mo chailin dìleas, donn
air
My faithful brown haired lass
Gun chrodh gun aighean
air
Tocherless lass, The
Màiri bhàn òg (1st sett.)
air
Fair young Mary
Màiri bhàn òg (2ndt sett.)
air
Fair young Mary
Bha mi 'n de' m Beinn Dòbhrain
air
Yesterday I was on Ben Doran
Cumha Ruairidh Mhoir
air
Lament for Rory Mor
An cluinn thu 'leannain'
air
Hearken my love
Mo dhachaidh
air
My Home
Ho rò, lin do ghloinne
air
Ho, fill your glass
Cha till mi tuille
air
I return no more
Bodach na moigean
air
Carle with the footless stockings, The
Nameless
air
Highland emigrant, The
retreat
Bodach nam briogais
air
Carles with the breeks, The
Loch Duich
air
Maid of Islay, The
air
Ben Doran
air
Ho rò mo nighean donn bhoideach
air
My bonny brown haired maiden
Suaicheantas na h-Alba
air
Badge of Scotland, The
Théid mi dhachaidh chrò chill-t-sàile
air
We will return home to Kintail
Death of the chief, The
march
Sword of the chief of Islay, The
march
Braes of Rannoch, The
quickstep
True Lover's Lament, The
air
Slow Atholl March, The
march
Flowers of the Forest, The
air
Lochaber no more
air
Green Hills of Tyrol, The
retreat
Notes
n/a